Just had this posted on the BMJ blog. 
I hope you share it.  Here it is:
25 May, 16 | by BMJ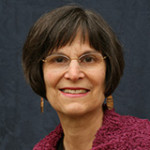 The other day I attended a patient safety workshop at a major US hospital. The physicians and nurses, IT, and other quality and safety staff in the room were deeply concerned about the latest report in The BMJ documenting that 250,000 patients a year die from preventable errors, making this the third leading cause of death in the US. Almost all the attendees agreed that learning concrete teamwork skills and flattening hierarchies is critical to patient safety as well as job satisfaction, employee engagement, and staff retention. And yet, as the attendees shared their concerns and experiences, almost all of them used terms that are inherently anti-team and reinforce the steepest healthcare hierarchies.
When, for example, the physician participants talked about nurse practitioners (NPs), physician assistants (Pas), and certified registered nurse anesthetists (CRNAs) as a group, they referred to them as "mid-level providers" or "mid-levels." When … Continue reading →